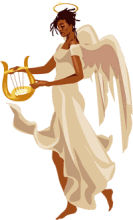 Obituary for Bongi M. Houston
Jacksonville - Bongi M. Houston, 32 of Jacksonville died May 14, 2016 at Vidant Inpatient Hospice Facility. 
Funeral services will be held 2pm Thursday, May 19, 2016 at Saunders Funeral Home Chapel. 
Survivors include husband, Kevin Houston of Jacksonville; daughters, Kayven and Kayhon Houston; son, Kamrin Houston, all of Jacksonville; mother, Yolanda Weatherspoon of Jacksonville; Brothers, Xavier Weatherspoon of Myrtle Beach, South Carolina, Douglas McMillian, Jr, Fredrick White, Jr, both of Jacksonville; sisters, Kapresha Mitchell of Swansboro, Mersadice Wolverton, Carmina Kirkendoll, Mirrocole Miller Freshanda White, all of Jacksonville.