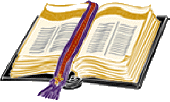 Obituary for Daisy Lee Humphrey
Jacksonville - Daisy Lee Humphrey, 87 of Jacksonville died May 16, 2016, at Lower Cape Fear Hospice of Wilmington.
Funeral services will be held 11am Saturday, May 21, 2016 at Washington Chapel Missionary Baptist Church. Burial will follow at the Humphrey Family Cemetery.
Survivors include daughters, Lucille Nelson, Ernestine Woods, Patricia Humphrey, Jenny Bailey, all of Jacksonville; son, Earnest Humphrey of Goldsboro.
A visitation will be held one hour prior to the service.