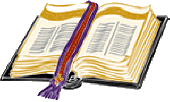 Obituary for Theodore Mills
Jacksonville -Theordore Mills, 87, died May 3, 2016 at Carolina Rivers Nursing and Rehabilitation Center. Funeral service will be held 2pm, Sunday, May 8, 2016 at Saunders Funeral Home with Rev. Edna  Cavenaugh, Officiating.
Survivors includes  daughters, Mary Ann Phillips, Janet Darline Cox, Callie Marie Gooding, all of  of Richlands, Sumella Lee Rambert of Jacksonville, Jeanie Mae King of Garner; sons, Franklin Mills of Fayetteville and Robert Monte Mills of  and Franklin Mills of Thornton, CT.
A visitation will be held 5pm to 6pm Saturday, May 7, 2016 at Saunders Funeral Home Chapel.